Purchasing Group Dewelopuj

Buy building materials with the Purchasing Group Dewelopuj!
The Dewelopuj Purchasing Group was established to support Developers in safe purchasing of building materials at very attractive prices.
you receive our support at every stage of cooperation
the possibility of purchasing materials at attractive prices
no need to verify prices - we negotiate the most attractive rates for our clients
settlement of the purchase price by Dewelopuj Purchasing Group upon delivery of the goods
providing tools and materials that we use
List of available products:
Reinforced construction steel
Silicate blocks
Aerated concrete
Ceramic blocks
Styrofoam
Construction chemicals
Concrete and ceramic tiles
Steel tiles
Windows
Interior doors
External doors
Garage doors
Floor panels
Wall panels
Formwork systems
Precast concrete products
Ceramic tiles
Heat pumps
Photovoltaics
Cables and wires
Sockets and connectors
Switchgears and enclosures
Fittings and plumbing
Dry building
This project is a new quality on the Polish market and you can also join us. How? The Purchasing Group is available to members of the Developers' Club, so sign up now and take advantage of all the opportunities we have prepared for you.
The scheme of operation of the Purchasing Group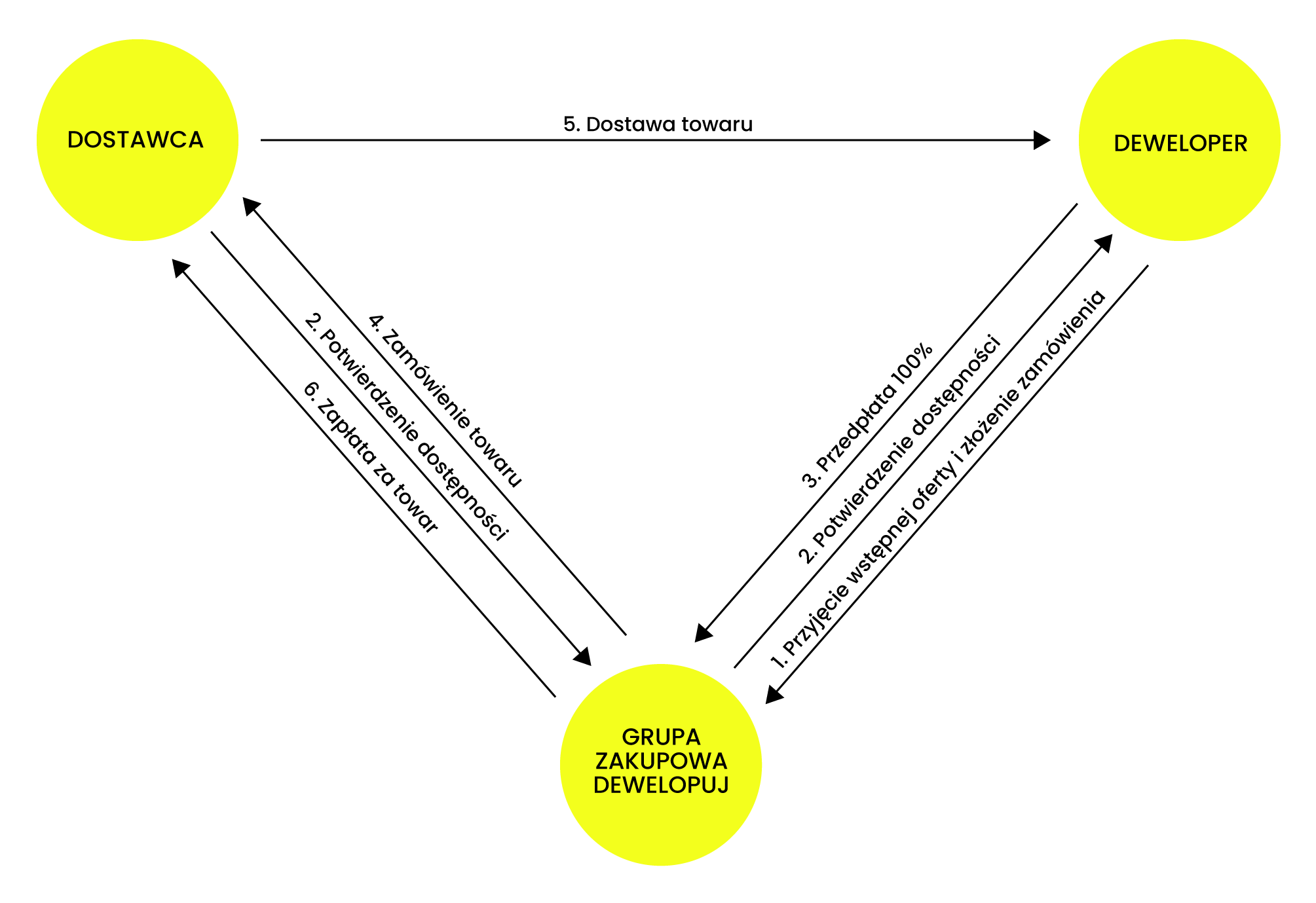 The Purchasing Group guarantees safe cooperation on the building materials market.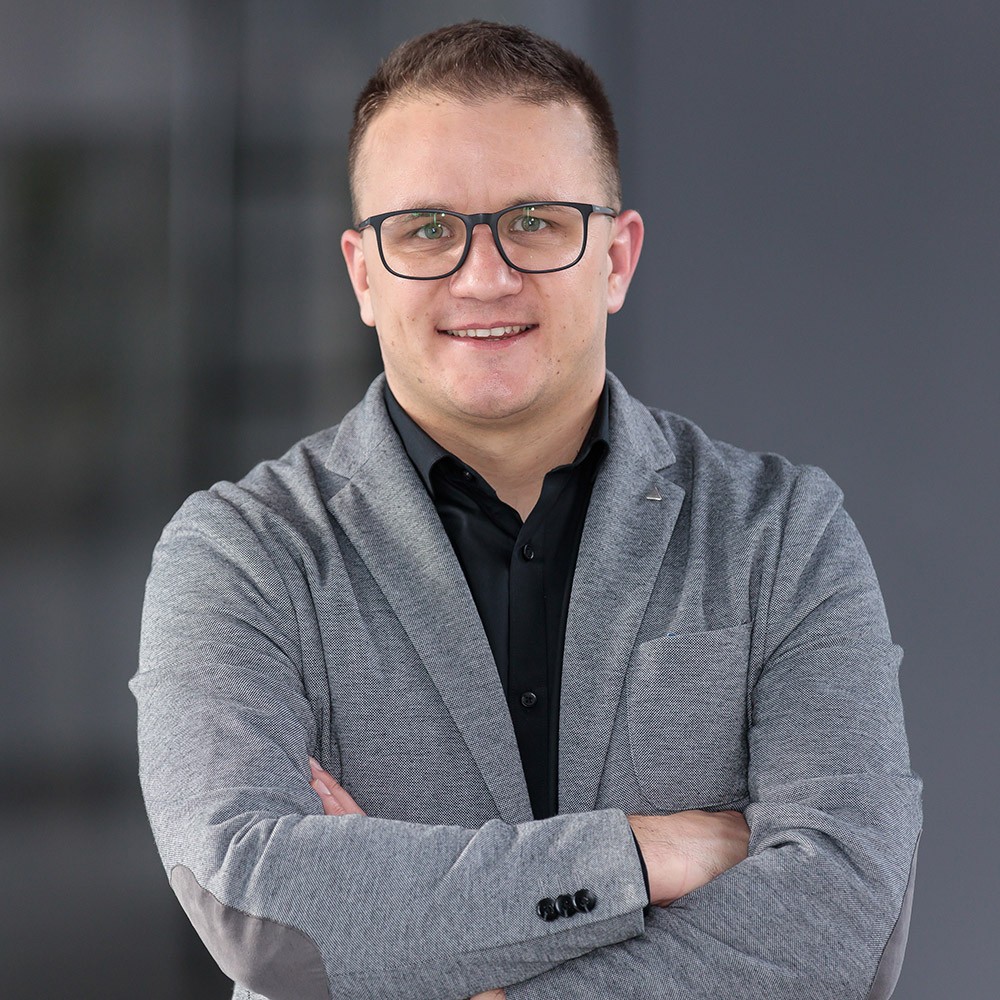 Do you have any questions?
If you are interested in ordering materials / goods, please contact Rafał Kowalewski – our purchasing specialist in the Dewelopuj Purchasing Group, who has been creating this project with us from the beginning.
Rafał is available on Facebook and also by phone, by calling the following phone number: 797 670 474 and his e-mail address: r.kowalewski@dewelopuj.pl
THE MANAGEMENT TEAM OF DEWELOPUJ PURCHASING GROUP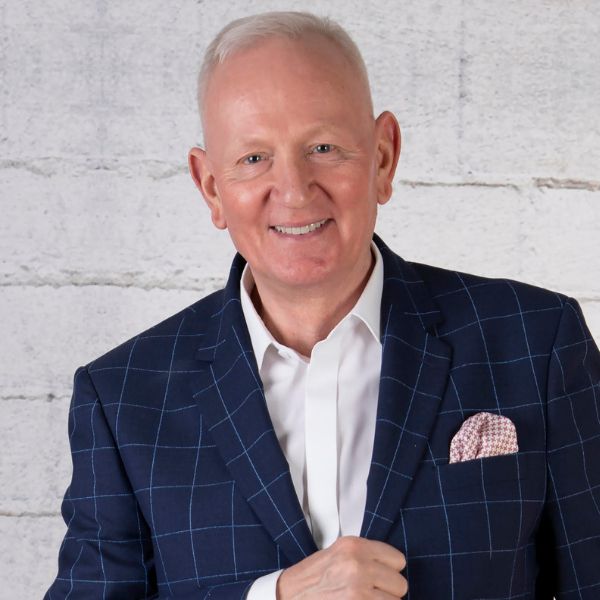 President of the Management Board of Dewelopuj Zakupy LLC. From 1981 to 1994, he lived in Germany and Australia. Upon his return to Poland in 1994 Marek began counseling on the real estate market, introducing professional world standards to the property industry and modern real estate tools to the Polish market. In 2000, he was awarded the Golden Pin of the Polish Real Estate Federation (www.pfrn.pl), and in the years 2004-2006 he served as the President of the National Federation.
Between 1994 and 2014 he ran a real estate company – EUROMARK Nieruchomości, and for several years he performed voluntary work at wspon.org.pl – Warsaw Real Estate Brokers' Association. Since June, 2014, he has been an honorary member of WSPON. In 2006, he established Brian Tracy International Sp. z o.o. Marek is an investor in property. Business trainer, coach and motivational speaker.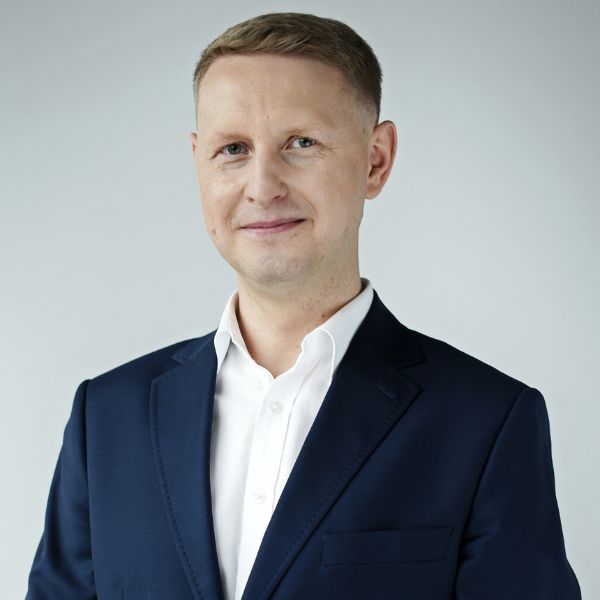 President of the Management Board of INWESTING DEVELOPMENT, has over 15 years of experience
in the implementation of construction contracts worth almost PLN 200 million. Within a period of 10 years he has built companies dealing with design, supervision and execution investments that carried out works built for over PLN 10 million net over a period of 3 years, construction of the VW Crafter factory in Września, bridges over the main roads S6, S7, S8, tunnels, housing estates, hotels.
Prepared and supervised the construction of the Emigration Museum, Consulate of Culture in Gdynia, Substitute Investor for the construction of the Memorial Museum of Siberia, the Container Depot. Contract director of the subcontractor for the construction of bridge structures of the Olecko Ring Road, A-2 Świecko Autostrada (Motorway).
Since 2018, he has been preparing and implementing development investments in Gdansk
and surroundings. Member of the Board of the Regional Chamber of Commerce of Pomerania in Gdansk.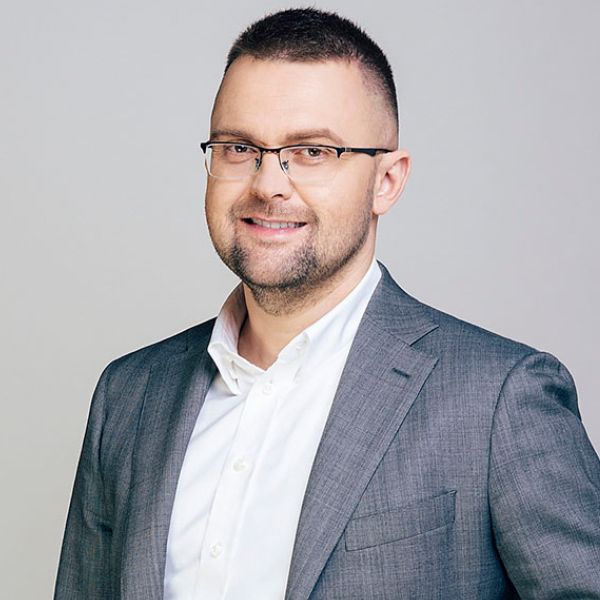 President of the Management Board of Dewelopuj Sp. z o.o. He started his adventure with the real estate industry in 2010 as a real estate agent. Within 6 years, he built from scratch a nationwide network of over forty (40) offices of Freedom Real Estate, with over 350 people in the structure. He sold the company's shares in July 2018 to start investing in property.
From November 2017, Paweł is an active investor on the real estate market, and from 2019 – a developer. He completed 4 investments worth PLN 19 million. Currently he is involved in investments located in Reda, Piaseczno and Aleksandrów Łódzki (117 units with a total value of PLN 39.6 million).